SaaS-based product companies deliver low cost solutions that are quick-to-deploy and scalable. A typical SaaS Solution Provider will update its platform routinely with new security patches and other enhancements. However, if your company has added business-rule configuration within the platform, it is your IT team's responsibility to manage those company-specific configurations. If any of these customizations fail, your IT staff must allocate resources to fix these features. Internally managing these customizations can be time consuming, inefficient, and costly.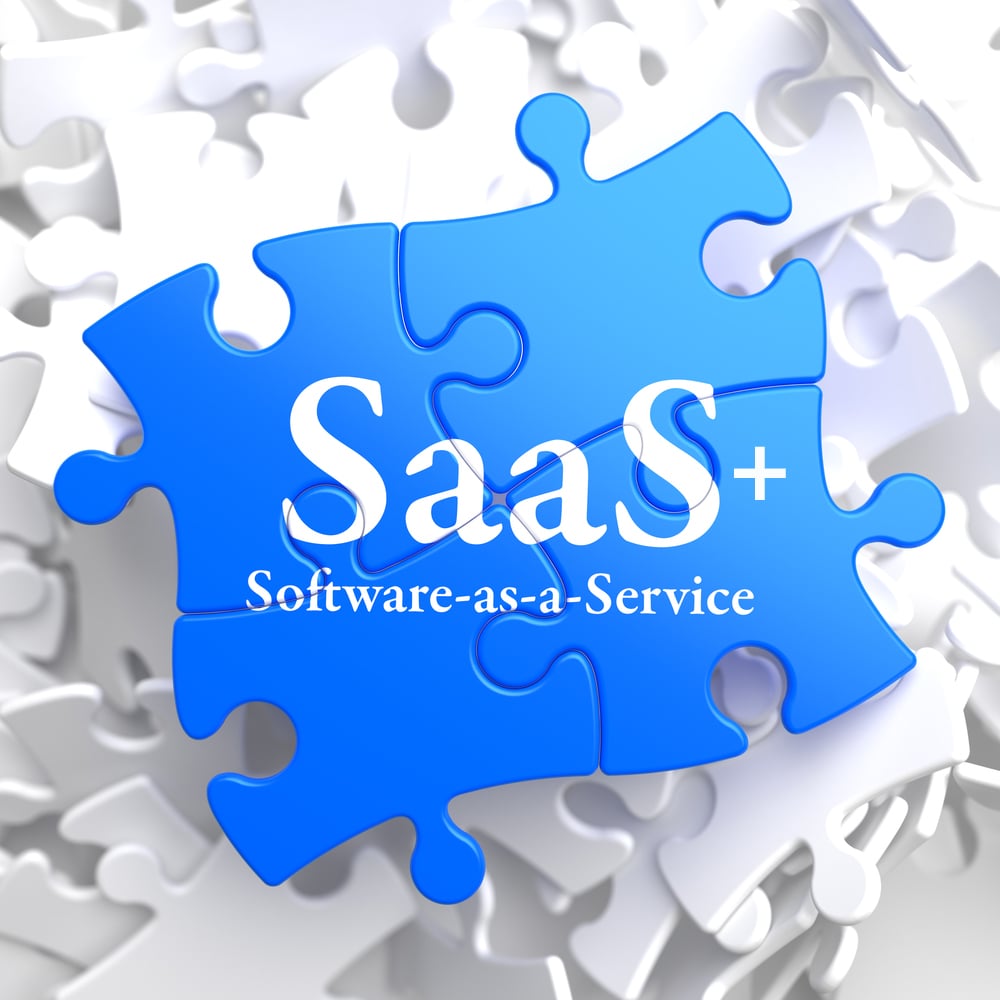 With Direct Commerce SaaS+, Direct Commerce takes responsibility for maintaining your business rule configurations – freeing your IT resources to do other value-added activities. Direct Commerce ensures that the customer-layer configuration is properly tested and deployed prior to every release, large or small. Your IT team does not need to worry about your specific design details because Direct Commerce is managing and testing your customer-layer configuration before going live with the new release.
In addition, this service is all-inclusive in the Direct Commerce monthly hosting fees, so there are no added costs for your business – internal or otherwise. A comparison of IT responsibilities for the Direct Commerce SaaS+ vs On-Premise and other hosted services is shown in the table below.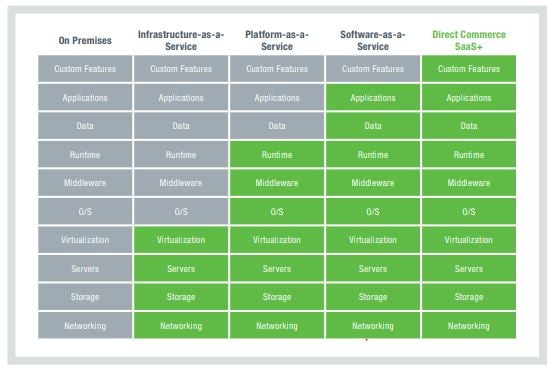 How Does It Work?
Direct Commerce has engineered its entire platform around the idea of a customer-centric "style layer." This style-layer is fully configurable and supported by Direct Commerce. The layered architecture allows for customer-specific style elements – like permissions, document field definitions, data validation rules, and workflow rules – to be captured and automatically ported and tested from release to release. If there are any version incompatibilities, the Direct Commerce engineering team will resolve them so all customer-specific interfaces continue to behave as expected. While underlying layers of software are patched for security, performance, and scalability, automated tests ensure that the customer-centric style layer performs as expected.
Who Pays for that New Release?
There are no extra fees for Direct Commerce SaaS+. This enhanced service level is built into the Direct Commerce hosting business model.
Why is SaaS+ Important to You?
IT professionals know that delivering a comprehensive usable system requires a full stack of software and services. This stack can be delivered in a variety of models, ranging from "do it yourself" to hosted SaaS offerings. But with the Direct Commerce SaaS+-based platform your company gets more service.
Direct Commerce SaaS+ removes the requirement that your IT team must monitor and fix any business-rule customizations. Direct Commerce understands that customer-specific configurations are often required in order to gain the highest adoption rates and it understands that your IT team does not want to manage these specific business rules which is why its SaaS+ service gives you the benefits of all worlds – the best of SaaS technology plus more service.
Direct Commerce manages the process for you – enabling your IT team to focus on other priorities. Contact Direct Commerce to learn more about how it can help your company automate P2P applications.