Here are additional links to resources that will help you understand how others are automating their supplier networks and saving millions per year.

The Shared Services & Outsourcing Network (SSON) is the largest and most established community of shared services and outsourcing professionals.
They provide a networking forum for key industry experts and organizations to share their experience, knowledge and tools, and where practitioners connect with each other from all over the world.
………………………………………………………………………………………………………………

PayStream Advisors is the leading resource for today's emerging purchase to pay professional to stay current on best practices in automation and process improvement through trusted technology research, transformation consulting, and ongoing education and certification.
………………………………………………………………………………………………………………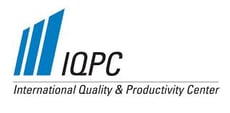 IQPC provides business executives around the world with tailored practical conferences, large scale events, topical seminars and in-house training programs, keeping them up-to-date with industry trends, technological developments and the regulatory landscape.
IQPC's large scale conferences are market leading "must attend" events for their respective industries.
………………………………………………………………………………………………………………

The Institute of Financial Operations is non-profit organization committed to the advancement of Accounts Payable Professionals.
A membership-based professional association serving the entire financial operations ecosystem, it has a particular focus on the accounts payable and accounts receivable disciplines and the related fields of information management and data capture.
………………………………………………………………………………………………………………


With a network of more than 50,000 AP process owners in the U.S. and around the world, and a host of membership benefits, The Accounts Payable Network (TAPN) is the world's largest AP-focused organization.
A leading online source for accounts payable research, analysis, technology evaluations and time-saving tools, TAPN's deep, comprehensive resources for executives and managers who oversee accounts payable give you point-and-click access to an exclusive accounts payable knowledge-base.
………………………………………………………………………………………………………………