Drive Down Costs and Improve Supplier Relationships with Dispute Resolution Software
Direct Commerce Dispute Resolution offers leading-edge enterprises the ability to automate disputes in their payment process with their supplier community. Within an easy-to-use and secure interface, disputes are created, validated, encoded and processed automatically. Direct Commerce customers can configure their dispute workflow to include human interactions like one-click approvals, audits, and communication where their particular enterprise process requires it.
The end result? A dramatic improvement in time-to-resolution and far less time spent on manual processes like managing emails and processing documents — saving you resources, money, and frustration, while improving your relationships with your suppliers.
Why Do Enterprises Need Automated Dispute Resolution?
In most large enterprises, the payment process includes thousands and thousands of transactions every month with thousands of suppliers. Due to large transaction volumes, disputes are inevitable as suppliers receive payments they believe to be inaccurate. Many enterprise AP departments have large teams servicing hundreds or thousands of disputes per day. These disputes may originate because the buying organization assessed the invoice and other documentation and found they:
Did not receive the total number of goods on a supplier invoice

Received damaged goods from the supplier

Received an invoice that did not match the Purchase Order

Received an invoice with disallowed freight

Found a discrepancy in the tax amount on an invoice



Some organizations short pay these invoices. Some do not. If a supplier does not agree with the buyer's payment on the invoice, they may try to dispute the remittance information.
Most enterprises have large teams working through multiple email inboxes and calling vendors to service these disputes, manually entering each dispute into a tracking system, encoding them, exchanging information and communication with the supplier, collaborating with internal teams to review and approve disputes, and finally resolving those disputes. This includes communication to the supplier, the enterprise payment system, and reporting on all of their disputes for internal teams. This is an incredible amount of work, all of which can be automated with Direct Commerce Dispute Resolution.
"With access to supporting documentation [in a centralized portal], our suppliers can get what they want, when they need it, without having to wait for something in the mail or calling to ask for it. It's right there for them."
Jeff VanDyke
Director of Shared Services
at Gordon Food Service
The Impact of Automating Dispute Resolution
Direct Commerce Dispute Resolution eliminates the need for manual dispute handling and communication, driving down cost and improving supplier relationships. After deploying the solution, Direct Commerce customers experience:
Dramatically improved time-to-close on all disputes

Improved supplier relationships as suppliers decrease their own disputes and see fast resolution times on their disputes

An immediate decline in disputes as suppliers use self-service tools in the Direct Commerce solution

An immediate and significant increase in the quality of disputes submitted by suppliers

Increased AP team satisfaction as their workload becomes increasingly more manageable, improving their own performance

Newly visible data on all disputes that drives insight and improvements in our customers' dispute processes

Long term dispute volume decline



To see these impacts in a real-world scenario, watch our on-demand webinar on how Gordon Food Service Improved AP Performance and Supplier Relationships.
Client Results After Implementation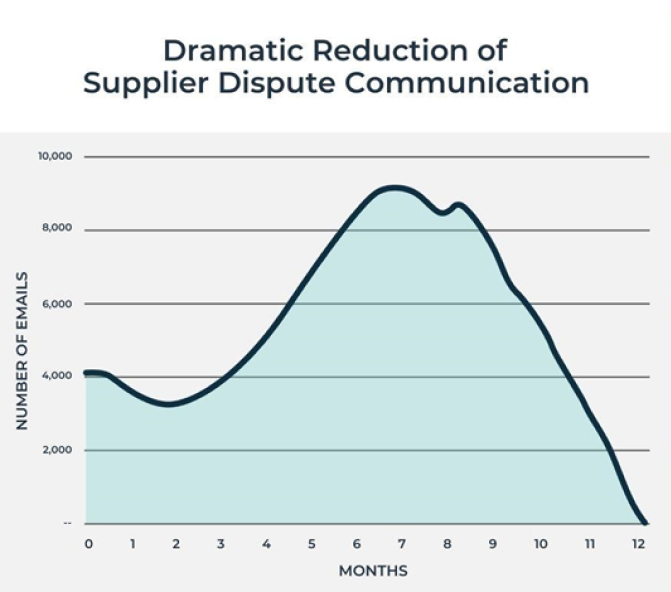 Reduced overtime hours from an average of 80 hours/week to 24 hours/week
Improved on-time payment from 82% to 94%
Minimized document handling eliminated 5 million paper disputes annually
Eliminated email backlog of 120+ days over 8,500 backlogged dispute emails resolved
Key Features of Direct Commerce Dispute Resolution
Direct Commerce drives results through a number of features within our solution for Dispute Resolution.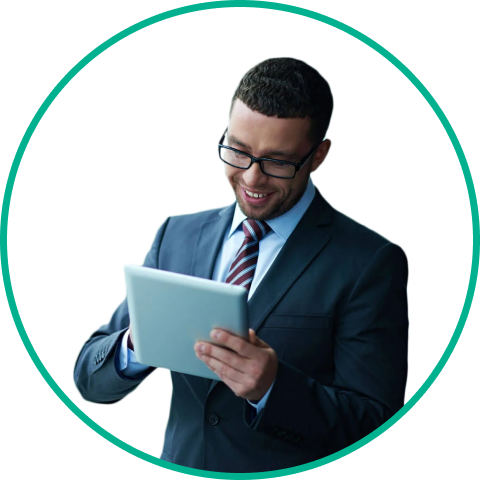 Access to Centralized Data

Immediate decline in dispute volume is achieved through the Supplier Portal which brings all invoice information into one central data repository for both AP teams and suppliers.

Dispute Creation

Immediate decline in dispute volume is achieved through the Supplier Portal which brings all invoice information into one central data repository for both AP teams and suppliers.

Dispute Collaboration

Collaboration is automated through a number of ways, including routing, rich markup tools to annotate disputes, and trackable and referenceable conversation history.

Reminders, Time-Outs, and Escalations

Configurable time-outs and escalations of all tasks allows for process requirements like automated resolution based on dispute aging, automated escalation of a dispute based on age or dollar amount, and automated communication to suppliers based on a number of scenarios including aging disputes, task notifications and task reminders.

Resolving A Dispute

Once a dispute is submitted by a supplier, a subsequent dispute for the same invoice can not be submitted. Once a resolution has been reached between our customer and their supplier, the dispute is settled, and the DCI system will lock the invoice meaning no further disputes may be created.

Large Volume Suppliers

Direct Commerce customers can batch settle disputes, allowing for a single resolution to thousands of disputes at once, with the same business rules applied to these batch disputes as applied to single resolved disputes.
What is dispute resolution software?
Dispute resolution software allows companies to automate their dispute process with their suppliers by removing manual tasks such as email handling and document processing, reducing time and costs.
How does dispute resolution work?
Dispute resolution works by taking the manual functions out of the accounts payable process
and replacing them with automated, digital technology.
How to automate the dispute resolution process?
There are many areas in which dispute resolution can be automated. This includes dispute submission, validating data, configuring workflows, providing a centralized repository for all documentation and communication, enabling automated collaboration, and more. To truly automate, you should be examining all aspects of the dispute process.
How do you resolve discrepancy in AP?
A number of issues can arise that create the need for a dispute - not receiving the correct number of goods, receiving damaged goods, an invoice not matching the purchase order, and more. Resolution of these discrepancies comes from the exchange of information between the two parties.
What are the features of Direct Commerce's dispute resolution software?
Intuitive application interface

User views displaying paid and in-process invoices, Purchase Orders and

payment information views

User views displaying status of disputes

Centralized dispute processing with options to add attachments including

scanned documents and PDFs

Configurable submission validation rules

Auto-assignment of disputed invoices

Rich collaboration tools to enable dialog messaging, email and inbox features

Quick search and advanced search capability

System Alerts and notifications

GL encoding

Centralized document history and tracking

Centralized up-to-date supplier database

Comprehensive reporting, including aging information

Multi-level managerial roles

Reopen and/or reassignment of disputed invoices

Automated user notifications

On-line help documentation and webinars

Supplier auto-registration

Supplier bulk enrollment
Multiple currencies
Long-term archive features
Download to Excel and PDF print capabilities