get insights from industry experts from Direct Commerce AND GES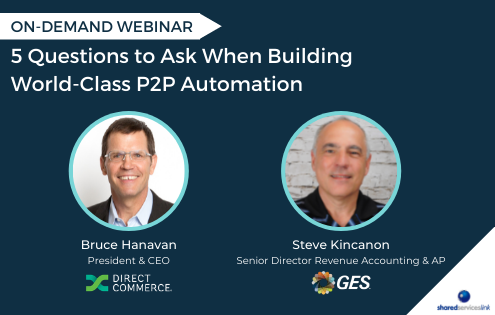 We've seen a lot of changes in the past year. But one of the big promises of automation is that you can standardize processes across an enterprise by building the right kind of automation. That's why we co-hosted a panel discussion with sharedserviceslink (SSL) and industry experts from Direct Commerce and Global Experience Specialists (GES) to discuss the key questions you should ask when making P2P automation a priority for your enterprise.
Watch our webinar to find out what questions you need to ask when building world-class P2P automation and how to overcome common pain points and move from the status-quo to world-class.