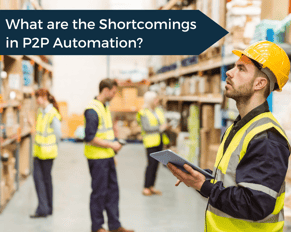 Watch our on-demand webinar with sharedserviceslink (
SSL
) to see the results of our joint research study on the shortcomings of P2P Automation. Our webinar answers important questions like:
- What aspects of P2P technology have been disappointing to users?
- Where are the areas AP and P2P professionals are most looking to improve?
- How can you overcome these obstacles to get the most out of P2P automation?