When we think of the words optimization or improvement, our minds tend to gravitate towards the marketing department of an organization. Procurement and accounts payable, on the other hand, often take the backseat in a company's list of priorities when it comes to enhancing processes. Even worse, the two areas are often put in distinct boxes and handled separately even though they depend heavily on each other.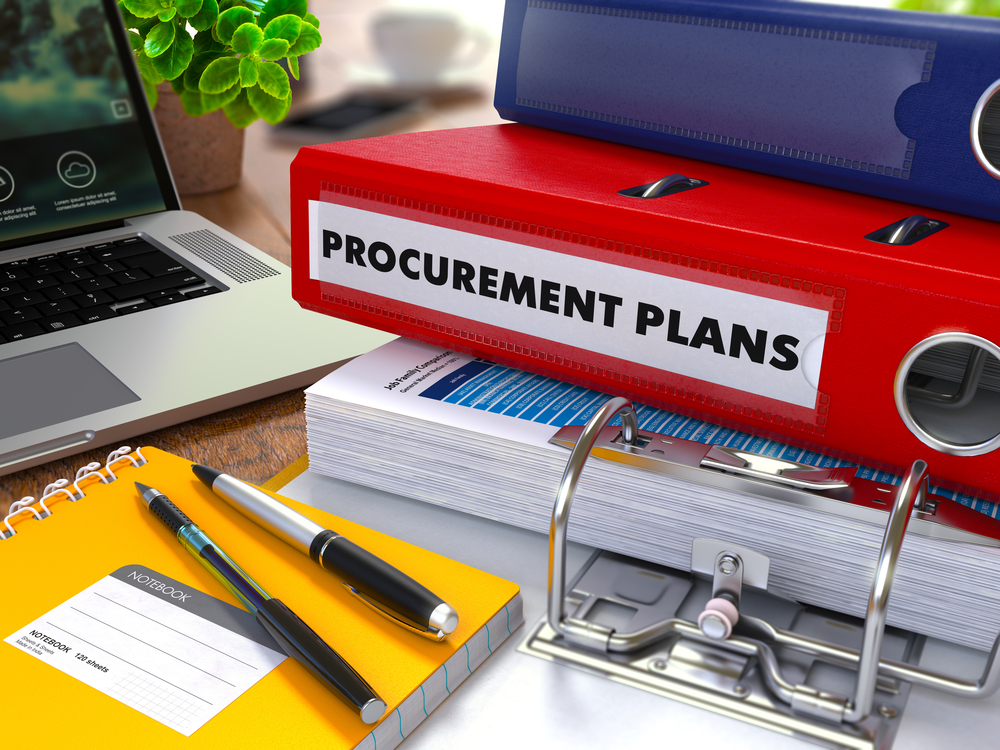 Although Procurement and AP technically work as two separate functions, there are tons of benefits when strategies are implemented with both areas in mind. In this article, you will learn about the mutually beneficial relationship between the two and get a list of how you can start aligning procurement and AP to lower costs and improve efficiency.
Procurement and AP: The Ultimate Dynamic Duo
Because Procurement and AP are not thought of as a combo deal, many organizations do not realize the importance of aligning the two areas in a company. When the two are not aligned, however, companies suffer:
Loss of revenue
Collaboration inefficiencies
Leakage of value
The Power of the AP-Procurement Relationship
On the other hand, when procurement and AP are in sync, the benefits are substantial and include:
Greater cost savings
Increase in positive working capital
Better data on procure-to-pay process
More efficient processes
Improved relationships with suppliers
The benefits obviously outweigh the costs in this analysis – not aligning the two areas will keep companies from reaching their maximum potential. Now, let's see how exactly procurement and AP can be aligned to improve efficiency and lower costs.
Top 6 Ways to Align Procurement and AP
Check out our list of strategies and policies that can help any company align procurement and AP for more efficient and productive business processes.
1. Get to the Bottom of the Alignment Problem
This might seem like a no-brainer, but it is where you need to start when looking to improve procurement and AP together. Find where inconsistencies and collaborative efficiencies arise in the two areas so that you can implement the best strategies to align them.
2. Come to an Agreement on a Process for Setting up New Vendors
It is crucial that procurement and AP work from a unified front and agree upon a vendor master list right from the start. The list should always be up to date and free of duplicates and both parties should be aware of the standards that have been set. It might be best for AP to take ownership of maintaining the list, and then ensure that procurement managers are always adhering to it.
3. Ensure PO's are Complete and Without Discrepancies
It is important that the purchasing group in procurement is held accountable for incorrect or incomplete information on the PO (Purchase Order). Those who request, buy, and receive should pinpoint errors and remove discrepancies before orders get to AP. Then, the focus can shift to specifically improving accounts payable processes.
4. Tell AP to Hold Their Purchasing Questions Until End of Work Day
To minimize distractions and wasted time between AP and procurement, make sure that AP hold their purchasing questions until the end of the day. This is an effective strategy that keeps everyone in a more optimal workflow during the work day.
5. Have AP Share/Report Important Vendor and Invoice Information ASAP
Ensure that AP is sharing or reporting imperative information that purchasing will need to maintain positive supplier relationships or negotiate more favorable contracts with new suppliers. AP should be constantly informing procurement of:
Payment Holds
Invoices Past Dues
Spend Outside Vendor Contracts (Maverick Spending)
Reimbursable and P-Card Activity by Vendor
Come up with an agreed upon list of the most crucial information that should be shared between the two areas and hold managers accountable for reporting it.
6. Share Key Metrics to Executives each Month
Many companies assume things are going well if management is not constantly asking for key metrics on processes. Although there might not be a fire under the balance sheet, getting key metrics to management on a regular and consistent basis will help them spot inefficiencies. Have AP and procurement agree on key metrics to report to communicate to executives on a regular basis.
Improve the Bottom Line by Aligning Procurement and Accounts Payable
There is no denying the importance of refining the AP-Procurement relationship. The companies that are not milking the benefits out of the mutually beneficial departments will lag behind the competitors that are. Developing a healthy relationship between accounts payable and procurement will lead to a more valuable procure-to-pay process that minimizes wasted time and saves on costs.