It seems that everything is going digital these days — including invoicing. What used to be a time-consuming, costly task for businesses of all sizes can now be fast, efficient and very cheap.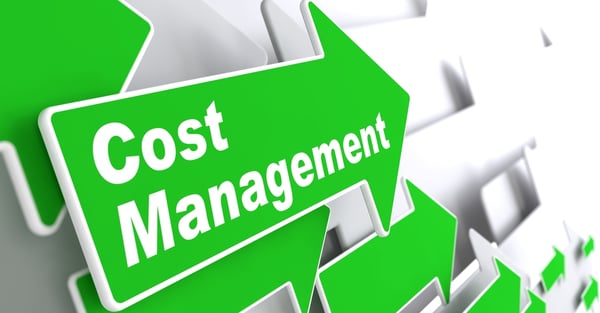 Electronic invoicing software is capable of managing the entire process on your behalf — with minimal involvement from busy members of your team. Thanks to the many automated features electronic invoicing platforms offer, your organization should be able to cut costs in at least seven different ways.
1. Never Miss Out on Discounts Again
A lot of suppliers offer significant discounts for early payments these days — in an effort to remain as liquid as possible at all times. However, in order to receive these discounts, you need to pay your company's bills on time. Electronic invoicing automates the payment process, so you don't have to worry about human error costing your business money.
2. Avoid Late Payment Penalties
Unfortunately, late payment penalties our now standard practice in many industries. To avoid them, you need to ensure your invoices are paid by the given deadlines. You can program invoicing software to pay bills at the very last minute if you're keen to keep money in your business for as long as possible — while avoiding unnecessary fines.
3. Become a Paperless Organization
A growing number of businesses are now striving to become paperless, both to cut costs and become greener in their practices. Electronic invoicing allows you to send and receive emails digitally via email. Everything is stored digitally, and some software packages offer cloud-based backup in case of data loss.
4. Increased Data Capture Accuracy
There will always be mistakes when humans are in control of data entry. Just one dropped or transposed digit could end up costing your business a small fortune. However, the data capture performed by invoicing software is always accurate. Used correctly, these powerful business software packages deliver 100 percent accuracy.
5. Cut Labor Costs
Manually processing invoices is a laborious job — involving printing, stamping, reading, filing, copying, scanning and many other time-consuming tasks. With electronic invoicing, however, the entire job is quick, efficient and automated. The right software package can slash your labor costs or free up key members of your team to spend their time on sales or customer service.
6. Avoid Duplicate Payments
Duplicate payments are surprisingly common among businesses that still operate wholly manual invoicing systems. After all, we're all human, and making mistakes when we're busy or stressed is inevitable. But computerized invoicing systems never get stressed or tired. Once an invoice has been settled, it is marked as such and filed away digitally.
7. Cut Postage Costs
There are several costs associated with sending and receiving invoices through the post. As well as the cost of postage, there are also envelopes to purchase and transport costs to cover. And there are always labor costs involved in manually preparing and sending physical documents. Fortunately, you can avoid these costs completely by switching to electronic invoicing. Everything is sent via secure email in a matter of seconds, so you can manage the entire process from a single computer terminal.
While electronic invoicing involves an initial setup cost, it is often the most cost-effective way to manage accounts payable. With the right software package in your business, you should be able to slash administration costs in no time.