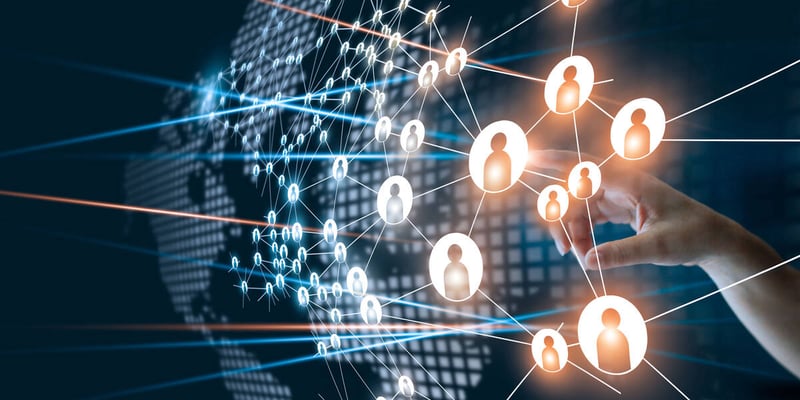 The Ardent Partners ePayables Research team recently met with leaders from Direct Commerce, the cloud-based global ePayables (AP automation) platform provider. On the call were President and CEO, Bruce Hanavan, CTO, Billy Williams, and VP of Marketing, Leela Gill. During our call, the Direct Commerce team provided us with an introduction to the company and talked about their offerings and solutions roadmap. Below we discuss our three big takeaways from that discussion.
Takeaway #1 – Global and Globally Compliant
Direct Commerce is a San Francisco-based technology provider that looks to help large global enterprises manage and transact with their suppliers. They provide P2P solutions, with a specific focus on AP automation. Their solutions are 100% cloud-based and have been since day 1. Today, they have almost $50 billion of spend under management, and a network of over 200,000 suppliers in 120 countries. Direct Commerce also partners with TrustWeaver, a provider of cloud-based invoicing compliance, auditing, and global Value-Added-Tax (VAT) services to help ensure compliance for their customers.
Takeaway #2 – Enabling and Onboarding 100% of Suppliers
Speaking with the leaders of Direct Commerce, they talked about how a main goal of the company is to help enterprises fully automate the delivery of invoices from their supplier community. Direct Commerce customers are normally large global clients that receive invoices from suppliers in a wide variety of formats, and Direct Commerce is able to accommodate them all including XML, PDF, EDI, and paper. They work directly with their customers to deploy a comprehensive supplier onboarding program that enables them to handle supplier transactions and communications whether it be an invoice, purchase order, dispute, purchase message, etc. All of this with their stated goal of achieving the highest supplier adoption rates possible.
Takeaway #3 – A Common Look and Feel Comes Standard
One of Direct Commerce's key differentiators is its seamless integrated platform. All of the company's solutions have been designed and developed by Direct Commerce, share the same code base, and most importantly, the same look and feel. The products work seamlessly together, which allows clients to think big, start small, and grow rapidly. Direct Commerce stated that it is not unusual for their customers to start off with one or two of their solutions and add additional ones over time. Their build vs. buy strategy provides Direct Commerce with a leg up in a number of areas, especially speed of deployment and use of additional modules.
Conclusion
It was great to catch up with the Direct Commerce leadership team, get a briefing on their company, and learn what they offer today as well as their plans going forward. Over the last 20 years, Direct Commerce has crafted an innovative, cloud-based invoice automation solution and supplier network that has allowed them to help their customers achieve business goals and run more efficiently. We look forward to watching Direct Commerce develop its suite of solutions in the future.