One of the important ways P2P Automation is helping companies stay secure is through encrypted supplier portals. As regional locations and online points of access becomes more abstract, companies need to make sure they are using a safe and secure automated system for their company's AP process.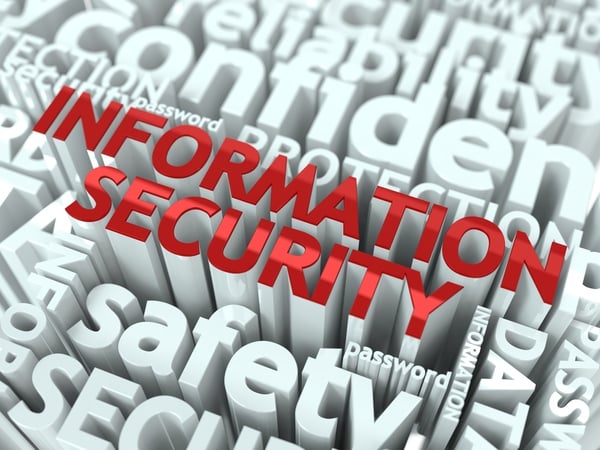 Corporations are starting to recognize the many benefits of moving to cloud-based automation platform in the accounts payable department – namely, to improve productivity and reduce operating costs tied to processing mailed or emailed invoices. But there is another important reason to get your suppliers using a secure supplier portal: data protection and control.
In a recent survey by PayStream, companies ranked "improved security and control" as the third most important reason to switch to a cloud-based platform.
Practical Ways P2P Automation Can Be Helpful for Data Security
The right cloud-based supplier portal can be much more secure for important data as compared to a paper-based or non-automated system.
For example, using email to transmit confidential data from one colleague to another leaves the data at risk of being poached from unsecure channels. This risk can be avoided by implementing a secure supplier portal that has integrated communication protocols. In addition, the right supplier portal will validate user login credentials and employ "user roles" – only showing the user information that that person is authorized to view or edit. Lastly, the right service provider will offer your company smart data segmentation on private servers (as opposed to public servers) so your data is further protected.
So, in addition to the financial benefits P2P automation provides, it can also better safeguard your data - the value proposition goes beyond just cost savings, it helps you stay secure.
About Direct Commerce
Direct Commerce is a cloud-based global technology platform empowering Global 1000 companies and their thousands of suppliers to securely manage their invoicing and payments with efficiency, visibility, and control. We help buyers save money and suppliers get paid faster. Our services include electronic invoicing, order management, high volume EDI services, discount management, supply chain financing, dispute resolution, vendor management, and supplier onboarding. The Direct Commerce Portal can integrate with any ERP systems, including SAP, Oracle, PeopleSoft, Lawson, JD Edwards and many others.
If you're interested in learning more about the P2P automation platform and services that Direct Commerce has to offer, contact us and we would be happy to set up a demo!