Overcome your biggest invoice processing challenges and prepare your business for any disruptions that come your way.
In our recent webinar on AP Automation, attendees told us that their biggest challenges involved processing paper invoices and completing payments on time.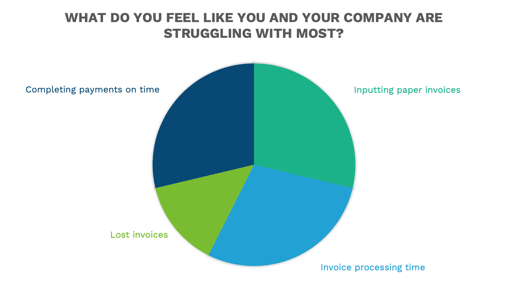 This anecdotal data dovetails with research from the Accounts Payable Network (APN), which found that 80 percent of all invoices still arrive on paper and only 14% are put into the system on the day they arrive. Even with minimal automation, APN research reveals that it can take up to 16.3 days to process a single invoice.
Paper invoices and related processes create all kinds of problems in enterprise AP departments:
Up to 10% of all paper invoices contain mistakes
Many paper invoices come into dispute or must be reissued
Paper waste has a large environmental impact
Outside factors like the anthrax scare in 2001 and the current pandemic disrupt mailroom operations
It's Time to Solve Your Paper Problem with AP Automation
The goal of any enterprise AP department should be to eliminate paper, in order to drive efficiency while saving time, money, and resources. This can be accomplished with comprehensive AP Automation.
In a typical AP Automation cycle, invoices are generated by suppliers electronically and captured by buyers in a centralized system that offers complete visibility for buyers and suppliers alike. Validation happens automatically, and invoices flow gracefully through the buyer's system for approval and payment.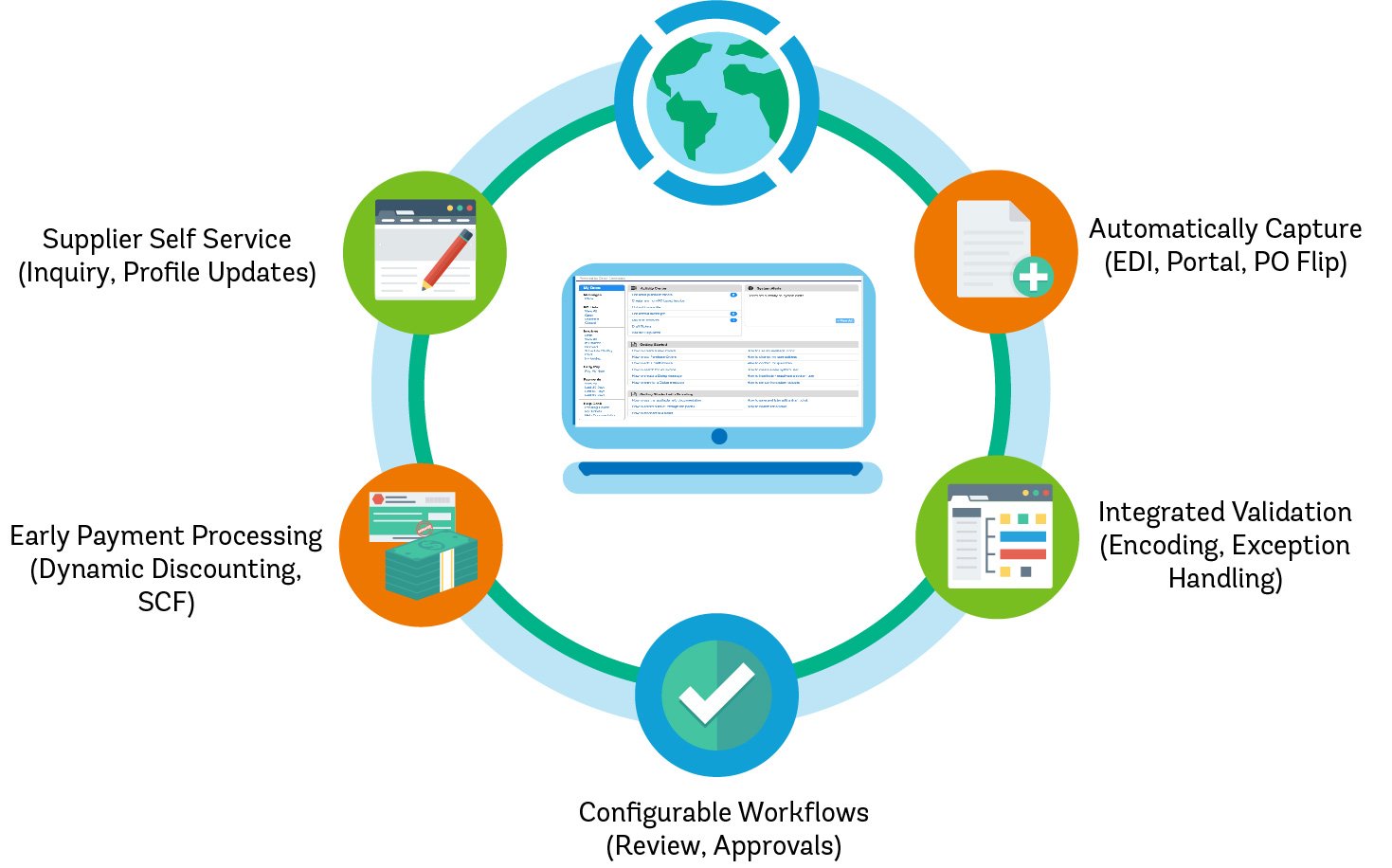 Along the way, suppliers can easily check the status of their invoices without having to contact the buyer and wait in frustration for a return phone call or email.
With an early payment option like Dynamic Discounting or Supply Chain Financing, suppliers can also choose to get paid early in return for a small discount at any point between invoice submission and payment. Buyers that offer flexible early payment programs can expect to save $5M per $1B of spending, while also freeing up $250M in cash.
Making the Business Case for AP Automation
With the right AP Automation Software, you can increase team performance and decrease processing time from days to hours. You can drive compliance and eliminate risk and lower your invoice processing costs down to $1.50 per invoice. And, as we already mentioned, you can save significant sums of money while improving your supplier relationships.
In our recent webinar, we walked through a couple real-life case studies to illustrate the value of AP Automation for enterprise organizations.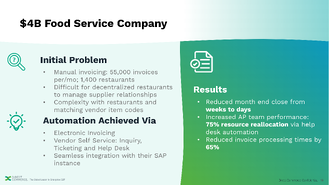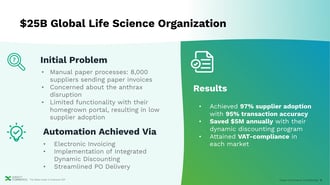 In addition to the dramatic results achieved by these companies, the benefits of AP Automation made the firms stronger during the coronavirus pandemic. Executives at the restaurant chain described in the second slide, for example, credited reduced complexity for enabling them to keep all their salaried employees on staff during the lockdown and provide an extra four weeks of relief pay and free meals to hourly workers.
Partner with the Experts at Direct Commerce.
AP Automation can be accomplished relatively quickly with the right strategic approach. Let the Direct Commerce team show you how to create an efficient, productive, and touchless environment by eliminating paper and embracing AP Automation.